ARTISAN CANDLES is our group of candles that we love to make because customers just love them.
You will love them too because they sell. Be sure to create a display with that "WOW" factor when you combine them
with pillars, floating candles and votive candles in coordinating fragrances or themes.

SNOWBALL CANDLES in two sizes Scented with an Armadilla Wax Works'
exclusive "Snowy Night" scent. Candles have a light iridescent glitter.
Each candle comes in a clear cello bag, tied with a ribbon and a tag.

#809 SNOWBALL CANDLE 3" $5.00 each minimum12
#810 SNOWBALL CANDLE 6" $9.00 each minimum 6

NOTE: For a best selling display, combine snowball candles with both sizes of the floating snowflake candles and the DOUBLE FRAGRANCE Snowy Night pillar candles. This display is shown on our PILLAR candle page. The photo was taken in our retail store adjacent to the candle workshop.


---

PINE CONE CANDLES in two sizes scented with Pinon Pine.
This is a fragrance that is fresh and earthy - it is a truly wonderful piney
woods scent. Each candle is hand dipped. Each candle is wrapped in a clear
cello bag, tied with raffia and a candle tag. Combine with our ACORN
floating candles to complete the "lodge" display theme.

#530 PINECONE CANDLE 5" tall $7.00 each minimum 6
#532 PINECONE CANDLE 8" tall $9.00 each minimum 2

NOTE: Actual pine cones were used when the original molds were made so the
shapes are somewhat irregular and may drip : use a candle plate holder.

---
---
CACTUS CANDLES: Desert Rain scent SHELL CANDLES: UNscented Ivory Only A blast from the past. Here we are selling our sand
#203 Large 5" diameter $12.00 each # 650 Scallop Shell $3.00 each minimum 12 cast candles at a street fair in Tempe, AZ. They
minimum 4 # 650SF Starfish $3.00 each minimum 12 were literally cast in cavities carved in moist sand
#202 Medium 3" diameter $7.50 each 3.25" across 9 hour burn time and finished with spirals of color in the top. We don't
minimum 12 make these anymore. They were really heavy.
#201 Small, no flower 3" tall $5.00 each
minimum 12
---
A big batch of Cinnamon Roll candles are just coming out of the molds using real cinnamon to give them that authentic spicy cinnamon fragrance and texture.
These candles look real and give the aroma of freshly baked cinnamon buns.
Perfect for fund raisers and gift baskets.
Each one is packaged in a clear cello bag, tied with raffia.
The candle burns in the center of course but we always suggest that you offer a candle holder or heat resistant plate with free standing candles.

# 677 CINNAMON ROLL 5" Candles $6.50 each minimum 6


---
Powered by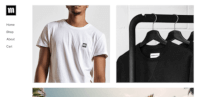 Create your own unique website with customizable templates.