Floating candles sell best in an abundant display. Offer a "bouquet" of designs!

ORCHID purple ORCHID blue

NOTE: Even though the diameter is given at 3", this design is slightly irregular so it would need a 4" diameter rather than a 3" container.
Burn time 7 Hours.



This is Sandra, proudly displaying trays of orchids just coming out of the molds.

We do not use paint - all of the colors
are swirls of colored wax - no two are exactly alike.
Pretty cool. So is Sandra.

Fragrance is an option because many times floating candles are used as a decorative accent or a gift and
it makes "scents" to lightly scent the flower.
The fragrance we use is a light floral fragrance.

Other times ~ floating candles are used in a centerpiece at the dinner table
so the aromas in this circumstance are for the meal and not the candles.


---
---
ROSES! 3" and 4" diameter sizes shown LEFT. Fragrance: Garden Rose.



---
---
---
---

D
minimum 12 per color
Burn time 7 Hours.

Ivory petals with center color choices:
Yellow, Lavender, Pink.
Yellow petals with Orange center


---


DAISY 3" Diameter


White petals with center color choices:
Yellow, Lavender, Pink, Turquoise, Lime Green.


---


DAHLIA 3" Diameter

Hot Pink, Apricot, Turquoise with white tips.


---
Powered by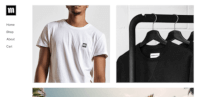 Create your own unique website with customizable templates.